About Us
The Action Community for Entrepreneurship (ACE) is a national private sector-led organisation to drive entrepreneurship and innovation in Singapore.
Launched in 2003 by the Ministry of Trade & Industry and restructured as a private entity in 2014, ACE is supported by the government, under the patronage of Senior Minister of State for Ministry of National Development and Ministry of Trade & Industry, Dr Koh Poh Koon.
ACE's Board of Directors also comprises of experienced entrepreneurs and professionals immersed in the entrepreneurial ecosystem.
ACE takes on three main thrusts to focus on strengthening the entrepreneurial scene:
| | | | | | |
| --- | --- | --- | --- | --- | --- |
| | | | | | |
| Access Hub for Connected Ecosystems | | Avenue for Company Expansion | | Accelerated Co-innovation Enabler | |
| Connecting ecosystems for access to startups, technologies, funding and talents | | Helping startups to scale and internationalise | | Facilitating co-innovation between startups and enterprises | |
Vision
To build the most
dynamic

and

impactful connected startup ecosystem

from Singapore
Mission
To provide
ground-up community strategic support

to promote entrepreneurship,

scale startups

and

build champion enterprises
Our Journey
2003
ACE was launched to transform the entrepreneurial landscape in Singapore, with Mr Raymond Lim, Minister of State, Ministry of Foreign Affairs & Ministry of Trade and Industry (2001 – 2004) appointed as Chairman of ACE
2004
Dr Vivian Balakrishnan, Senior Minister of State, Ministry of Trade and Industry (2004 – 2005) took over as the Chairman of ACE

2006
Mr Lee Yi Shyan, Minister of State, Ministry of Trade and Industry (2006 – 2012) took over as Chairman of ACE
2011
Mr Teo Ser Luck, Minister of State, Ministry of Trade and Industry (2011 – 2015) was appointed as Patron of ACE
2014
ACE was re-launched as a private sector led, non-profit organisation
2016
Dr Koh Poh Koon, Senior Minister of State, Ministry of Trade and Industry (current) took over as Patron of ACE

Our Team
Dr Koh Poh Koon
Senior Minister of State for Trade and Industry
Edmas Neo
CEO
Linkedin
Shirlynn Teo
Director,
Finance and HR
Linkedin
Brian Patrick Tan
Deputy Director,
Advisory &
Startup Growth
Linkedin
Jose He
Deputy Director,
Operations &
Ecosystem Development
Linkedin
Ang Yan Lin
Senior Manager,
Partnership &
Startup Growth
Linkedin
Zack Li
Senior Manager,
Talent &
Startup Growth
Linkedin
Michelle Ng
Senior Manager,
Partnership &
Startup Growth
Linkedin
Gerald Chow
Senior Consultant,
Innovation &
Advisory Services
Linkedin
Tracy Lee
Manager,
Finance
Antron Lim
Consultant,
Innovation &
Advisory Services
Linkedin
Allan Lim
Manager,
Mentorship &
Startup Development
Linkedin
Clara Low
Manager,
Branding &
Communications
Linkedin
Carmen Yeo
Manager,
Community &
Member Relations
Linkedin
Alec Xu
Managing Director
Macro Ma
Executive Director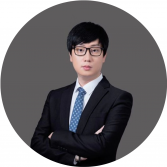 Edward Xu
Executive Director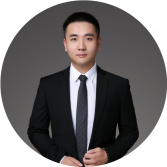 Henrique Lee
Executive Director
Echo Wu
Assistant Director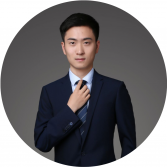 Stan Lee
Project Manager, Technology Service
Jason Zhang
Project Manager, Business Development
Vivian Fu
Project Manger, Business Development
Amber Xu
Project Executive, Event Planning
Juli Wang
Project Executive, Brand Planning
Appointments & HR
*

 

Dr. Mark Hon (BANSEA)
James Tan (Quest Ventures)
Edwin Chow(Enterprise Singapore)
Audit & Compliance
*

 

Chak Kong Soon (Stream Global Pte Ltd)
Prashant Agarwal (AIA Group)
Philip Kwa (Cyber Test Systems Pte Ltd) 
Finance & Investments
*

 Dr 

Alex Lin (ICORA Asia)
Aniruddha Ganguly (Negobot)
Lee Kian Soon (Astral Asset Management)
Mentorship
*

 

Wong Hong Ting (Botbot.AI)
Youth & Education
*

 Clarence Ti (NP)

Sarah Cheah (NUS)
Yeo Li Pheow (RP)