About
Action Community for Entrepreneurship (ACE) is the national voice for the Singapore startup ecosystem, and a key trade association representing the interests of startups in Singapore. ACE has more than 2,000 members, representing over 1,300 startups.
ACE constantly seeks to build a vibrant and sustainable startup ecosystem in Singapore, and focuses on five key pillars: Startups, Corporations, Institutes of Higher Learning, Risk Capital, and Public Sector. As the driving force behind Singapore as an Innovation Island, ACE is creating a virtual and physical space where ideas, knowledge, and capabilities are transformed into value efficiently.
ACE was established in 2003 by the Singapore Ministry of Trade and Industry, and re-launched as a private sector-led, non-profit organisation in 2014. ACE's Patron is Dr Tan See Leng, Minister for Manpower and Second Minister for Trade and Industry.
Working closely with the Government and startups, ACE aims to promote entrepreneurship, catalyse new growth opportunities, scale startups and build champion enterprises.
Vision
ACE's vision for the 5 pillars
Startups

– Singapore is the go-to for all things startup, providing the most fertile ground and best resources for entrepreneurship in the region.

Corporations

– Corporations can efficiently find best-fit startups to enhance existing offerings and adopt new capabilities for market expansion.

IHLs

– New technologies developed by universities and youth talent are effectively adopted and hired by startups.

Risk Capital

– Create a solid supply of viable and scalable startups for investment that reap good returns.

Public Sectors

– Able to easily source for innovative startups that can solve various problems, such as ways to create a viable economy to traffic congestion.
Mission
ACE serves all Innovation and Enterprise Stakeholders by creating a nurturing environment for competition that leads to healthy and efficient startups.
Journey
2003
ACE was launched to transform the entrepreneurial landscape in Singapore, with Mr Raymond Lim, Minister of State, Ministry of Foreign Affairs & Ministry of Trade and Industry (2001 – 2004) appointed as Chairman of ACE
2004
Dr Vivian Balakrishnan, Senior Minister of State, Ministry of Trade and Industry (2004 – 2005) took over as the Chairman of ACE

2006
Mr Lee Yi Shyan, Minister of State, Ministry of Trade and Industry (2006 – 2012) took over as Chairman of ACE
2011
Mr Teo Ser Luck, Minister of State, Ministry of Trade and Industry (2011 – 2015) was appointed as Patron of ACE
2014
ACE was re-launched as a private sector led, non-profit organisation
2016
Dr Koh Poh Koon, Senior Minister of State, Ministry of Trade and Industry (2016 - 2019) took over as Patron of ACE

2020
Dr. Tan See Leng, Minister in the Prime Minister's Office, Second Minister for Manpower, and Second Minister for Trade and Industry took over as Patron of ACE
Our Team
Dr. Tan See Leng
Minister for Manpower and Second Minister for Trade and Industry
Florence Neo
CEO
Linkedin
Shirlynn Teo
Senior Director,
Finance &
Human Resources
Linkedin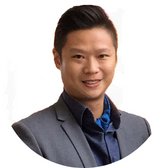 Lucian Koh
Deputy Director,
Startup Development /
Corporate Innovation
Linkedin
Joseph Khong
Assistant Director,
Communications
& Engagement
Linkedin
Ang Yan Lin
Assistant Director,
Risk Capital
& International
Linkedin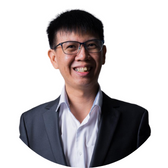 Low Jia Le
Senior Manager,
Corporate Innovation
Linkedin
Tracy Lee
Manager,
Finance
Kwok Chin Lai
Manager,
IT/ Facilities
Linkedin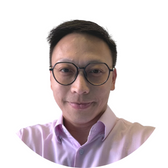 Kevin Neo
Manager,
Startup Development
(Membership)
Rebecca Lim
Assistant Manager,
Communications
& Engagement
Linkedin
Suruthi Joy
Assistant Manager,
Communications
& Engagement
Linkedin
Lynn Oh
Assistant Manager,
Startups
Linkedin
Mageswari Selvam
Executive,
Startup Development
(Global Ready Talent)
Linkedin
Benjamin Emmanuel Lee
Chairperson



Co-founder & CEO, Sealed Network
Raymond Choong
Chairperson


Partner, FocusTech Ventures Pte Ltd
Phey Teck Moh
Member


Partner, AngelCentral
James Tan
Chairperson


ACE Chairman & Managing Partner, Quest Ventures
Edwin Chow
Member


Assistant CEO, Enterprise Singapore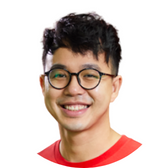 Marcus Tan
Member


Co-founder, Carousell
Mohamed Nasser Ismail
Member


Senior Vice President, Global Head of Equity Capital Markets, SGX
Philip Kwa
Chairperson


Co-founder & Director of Advisory Services, GMC16 Pte Ltd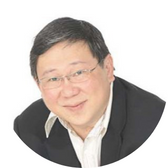 Chak Kong Soon
Member


Managing Partner, Stream Global Pte Ltd
Prashant Agarwal
Member


Head - Digital, Customer & Ecosystems Marketing, AIA Group
Jeffrey Seah
Chairperson


Partner, Quest Ventures
Jupe Tan
Chairperson


Managing Partner - Asia Pacific, Plug and Play Tech Center
Lim Qing Ru
Co-Chair


ACE Board Member & Partner, True Global Ventures
Patrick Yeo
Member


Partner & Venture Hub Leader, PwC Singapore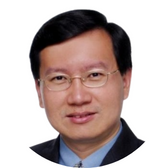 Aylwin Tan
Member


Chief Customer Solutions Officer & Head of Innovation Lab, CapitaLand
Jeffrey Paine
Chairperson


Managing Partner, Golden Gate Ventures
Alan Kuan Hsu
Member


General Partner, KK Fund
Remi Choong
Member


Principal, Elev8.VC
Tiang Lim Foo
Member


Co-founder & Partner, Forge Ventures
Saurav Bhattacharyya
Chairperson


CEO, Quantum Inventions
Carmen Yuen
Chairperson


Partner, Vertex Ventures
Albert Shyy
Member


Managing Director - Asia, Burda Principal Investments
Jessica Huang
Member


Executive Director, Openspace Ventures
Marc Dragon
Member


Managing Director, Reefknot Investments
Tan Ching Ching
Chairperson


Director - The Sandbox, Innovation & Entrepreneurship Office, Ngee Ann Polytechnic
Tham Mei Leng
Member


Director - School of Business & Services, ITE College Central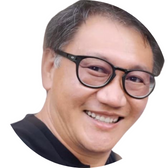 Yang Tien
Member


Director - Innovation & Enterprise Office, Nanyang Polytechnic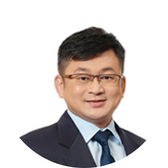 Neo Gim Kian
Member


Director - Office of Entrepreneurship Development, Republic Polytechnic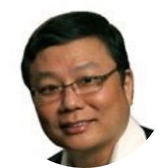 Samuel Ang
Member


General manager - SPINOFF Centre, The Entrepreneurship Centre, Singapore Polytechnic
Wallace Lim
Member


Director - Innovation & Entrepreneurship, Temasek Polytechnic