International
ABOUT INTERNATIONAL
Internationalisation
Globalisation has made the world more interconnected. Overseas expansion has become a natural and crucial decision to drive business growth for every startup. Globally, the total startup economy has generated nearly $3 trillion in value, and venture capital investments reached nearly $300 billion across the world. This has resulted in the high growth of new unicorns, companies with over $1 Billion of evaluation, to become a universal phenomenon. Currently, more than 80 ecosystems have produced a unicorn, compared to only 4 in 2013. Startup Genome has identified 30 global centers of entrepreneurship, with Singapore's own startup ecosystem as one of them.
Internationalisation in Asia
Ecosystems in Asia-pacific have observed significant growth and impressive performance as well. From having 20% of the top ecosystems last year to having 30% of them today, the region has grown with new centers emerging as global or potential global centers of entrepreneurship. Benefiting from the larger access of tech, technology centers like Shenzhen, Seoul and Tokyo have established themselves as a global center of entrepreneurship.
Similarly, South-East Asia has seen improvement as well. Regional centers of entrepreneurship like Jakarta, have seen remarkable growth and performance and were named as the 2nd emerging ecosystem. Internet sectors in Southeast Asia continue to see strong growth, hitting $100 billion in 2020 and on track to cross $300 billion by 2025.
Internationalisation in Singapore
Ranking 4th in Blockchain and 5th in Fintech in the global ecosystem by Startup Genome, Singapore is recognized as the top startup investment hub in Southeast Asia, with larger funds secured yearly. Globally, Singapore is rated as the 2nd best country for businesses to launch and start their firms. With total early-stage funding of $1.4 billion and an ecosystem value of $21 billion, Singapore is rated one of the top 10 global ecosystems for funding.
To facilitate growth into the global economy, the Singapore Government implemented several different schemes and programmes to provide help and support to local startups when they enter the international market. According to Enterprise Singapore, a total of 600 internationalization projects were facilitated last year which brought an expected amount of S$8.8 billion of overseas sales and $8.9 billion overseas investments. Some of the schemes and programmes are:
Double Tax deduction for Internationalisation

– Under DTDi, companies expanding overseas are given a 200% tax deduction on eligible expenses for supported market expansion and investment development activities.

Market Readiness Assistance (MRA) Grants

– SMEs are eligible for grants up to 70% of eligible costs, capped at S$100,000 per company per new market* from 1 April 2020 to 31 March 2023 that covers:

Overseas market promotion (capped at S$20,000)
Overseas business development (capped at S$50,000)
Overseas market set-up (capped at S$30,000)
Each application is limited to one activity in a single overseas market (e.g. market entry, or participation in a trade fair.
Enterprise Development Grant (EDB) –

EDB can be tapped on to help reduce some of the cost used to expand into overseas markets. These may be used in various ways:

Mergers and Acquisitions (M&A).

Aims to help the company grow through an M&A. This can be used in the planning, assessment of potential mergers or acquisitions as well as the post-M&A integration.

Overseas Marketing Presence (OMP).

Aims To help set up a presence overseas through marketing and/or business development activities for companies that meet the scheme requirement.

Pilot Project and Test Bedding.

Aims to help solidify track record, allowing for expansion into new geographical or product markets.

Standards Adoption.

Providing help to adopt internationally recognised standards and certification in essential sectors and industries. This is to help increase competitiveness globally, allowing for greater market access and increased trust in the product or service.
International Co-Innovation Programmes

– assist in the company's growth and internationalisation by supporting projects that foster international collaboration on technology development and co-innovation. Collaboration provides avenues of new innovative solutions, testbed them and scaling up in the region together. The network has partnerships with networks and countries such as the EUREKA Network, France and Germany.
Global Innovation Alliance (GIA)

– is a network with overseas partners to help connect local companies with overseas business as well as tech communities. It runs inbound and outbound GIA Acceleration Programmes which supports both local startups and SMEs as well as international startups looking to use Singapore as a springboard to scale into Asia.
---
WHAT WE DO
Market Immersion Programme
ACE Market Immersion Programme is a structured 1-week programme for startups to gain deep insights into the overseas market. It also includes business meetings and pitching sessions for participants to make meaningful connections with corporates, government agencies, and investors.
Market Insights
ACE Market Insights engage with international country experts to shed light on the opportunities overseas and insider tips on market access. This series increases participants' exposure to innovation hotbeds around the world and key emerging markets in our region.
Market Advisory Clinic
ACE Market Advisory Clinic provides a platform for startups to receive professional advice on running a business overseas through a 1-on-1 session with market consultants and mentors.
International Business Matching
ACE works closely with our network of international partners to support startups through business matching with corporates and investors in the region.
Regional Meet the VC
Regional Meet the VC Programme provides a platform for tech startups to meet regional risk capital 1-on-1 to explore potential investment partnerships, at the same time receiving valuable insights and business advice from VC's point of view.
---
INTERNATIONAL NETWORKS
Malaysia

As an agency under the Ministry of Science, Technology and Innovation (MOSTI), MaGIC facilitates, navigates and enables the ecosystem with the mission of strengthening Malaysia's position as an emerging innovation nation.
Philippines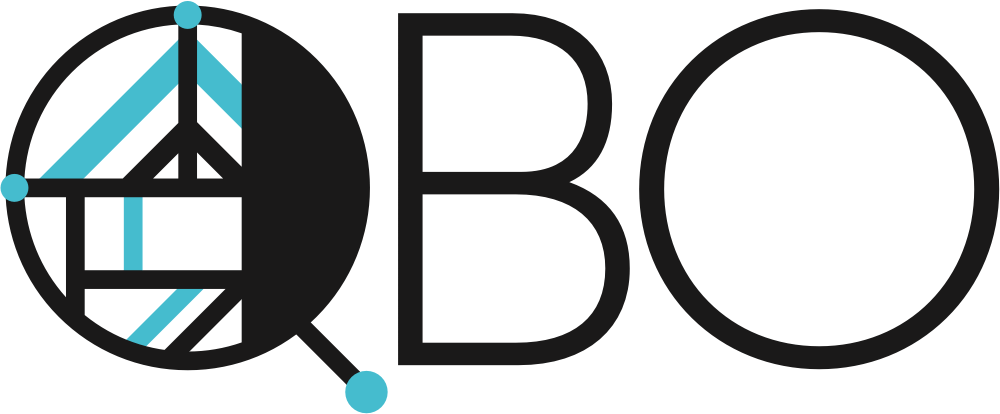 QBO is the Philippines' first public-private partnership platform for Filipino startups created through the collaboration of IdeaSpace, J.P. Morgan, the Department of Science and Technology (DOST), and the Department of Trade and Industry (DTI). It is an "innovation hub," or a venue to facilitate connections among relevant stakeholders in the Filipino startup ecosystem.
Thailand
True Digital Park is Thailand's first and Southeast Asia's largest startup and tech entrepreneur's campus, spanning over 200,000 sq.m. The park is a critical driver to the development of the startup and innovation ecosystem in Thailand. All under one roof, startups, entrepreneurs, tech companies, investors, accelerators, incubators, academies and government agencies co-exist in our interconnected ecosystem.
Established in 2013, C asean is a social enterprise aiming to strengthen regional connectivity by promoting high growth environment for ASEAN businesses as well as uplifting public knowledge, awareness, and understanding on upcoming regional integration. We also aim to provide a networking platform for collaboration among business leaders across the region to support the development of ASEAN community, especially new generation through various connectivity initiatives.

Singapore-Thai Chamber of Commerce (STCC) was founded as a non-profit organisation in 1993 by a group of Bangkok-based Singaporeans. STCC aims to promote economic and social relationships by bringing Thai, Singapore and foreign companies which are stationed in Thailand together. From a macro perspective, STCC aims to be the bridge connecting the two countries, which will lead to the betterment of both Singapore's and Thailand's economy.

Founded in 2015, The FinLab is an innovation accelerator powered by United Overseas Bank (UOB) and SGInnovate for fintechs and start-ups to develop fit-for-market solutions. The FinLab is currently present in three countries – Singapore, Malaysia, and Thailand – to help businesses scale across ASEAN by connecting them to industry experts, mentors and facilitating the right technology solutions to power their growth, maximise their efficiency and enable long-term success.

GHS Partners & Advisory is a venture builder firm specializing in growth hacking and value acceleration. GHS Partners & Advisory works hand-hand with growth stage startup founders, invest & partner up to scale their businesses across SEA.
Indonesia
With over 30 locations widespread, CoHive became the largest and fastest growing coworking space in Indonesia. CoHive is an ecosystem that provides companies with enabling platforms and services that helps foster businesses or individual growth.

Skystar Ventures is a tech incubator and coworking space founded by Universitas Multimedia Nusantara (UMN) and Kompas Gramedia Group (KGG). We target early stage startups in the Internet, mobile, social, education, and eCommerce sectors.
Vietnam

A government-back agency under the Department of Science and Technology of Ho Chi Minh City with the mission to establish Ho Chi Minh City into a startup and innovation hub of South East Asia.
China

Sino-Singapore Nanjing Eco Hi-tech Island is a township development project jointly supported by the Singapore Ministry of Trade and Industry, CPC Jiangsu Committee and the Provincial Government of Jiangsu. With a total area of 15.21 km2 and gross investment of over RMB 100 billion, the Island will be developed into a new model of Sino-Singapore cooperation and a sample of sustainable cities of innovation, entrepreneurship and city-industry integration, and become an incomparable "Eco Hi-tech city, Low Carbon Smart Island".

AIRmaker is an IoT-focused accelerator for Digital Health and Wellness and Smart Nation startups. It leverages on the technology partnerships of Ascendas-Singbridge, Infocomm Investments, and Runyang Group to help the start-ups propel their business growth. The programme connects two of Asia's most vibrant and developing innovation ecosystem, by featuring a Discovery Phase in Singapore followed by a Build Phase in Shenzhen.

Located in the heart of Zhongguancun, the most intensive area of science, technology and education in China, Innoway was established by the Beijing and Haidian government to foster entrepreneurship and to offer a platform for an open exchange between global players in the innovation ecosystem. Innoway is an international platform that has successfully incubated 2900 startups, raised a total of 9.1 Billion RMB and currently has a 36% success rate based on funding.
Korea

Korea Institute of Startup and Entrepreneurship Development (KISED) supports the growth of startup businesses & job opportunities and promotes the technology-based startups of future entrepreneurs by cultivating entrepreneurial spirit.

Seoul Business Agency is a business support institution for SMEs(Small and Medium-sized Enterprises) in Seoul, run by Seoul metropolitan government. It was established to promote and develop industries and to provide comprehensive and systematic support to SMEs located in Seoul.

Korea Business Angels Association is a non-profit organisation that supports the start-ups and angel investors in Korea.


Daegu Center for Creative Economy and Innovation is a non-profit organisation that plays a vital role of the control tower for regional institutions in Daegu and ensures the development for both a regional startup ecology and a stronghold for regional innovation.
Japan

Fukuoka City is designated as the only Economic Special Zone for startups in Japan with business-friendly legal regulations and tax systems. Fukuoka City is offering startup visas, free consultation to lawyers for foreign entrepreneurs and startup corporate tax reductions.

Innovation Leaders Summit is Japan's leading innovation conference with major support from the Ministry of Economy, Trade and Industry of Japan. The open innovation conference focuses on collaboration matching between Japanese major corporates and startups.

InnovationTech Consortium is an open innovation forum where 60 of Japan's pioneering companies gather to collaborate and promote innovative technologies. The Consortium seeks to support the emergence of corporate innovation through using scientific approaches.
France

Creative valley helps entrepreneurs and bearer of innovative projects through a complete range of tools: from the help of entrepreneurs to the host of companies, since their birth to their full development in France and worldwide.
Austria

Advantage Austria is Austria's official trade promotion organisation. With its more than 100 offices in over 70 countries, it provides a broad range of intelligence and business development services for both Austrian companies and their international business partners. It works to generate more international business opportunities by promoting the products and services of Austrian businesses around the world, by helping companies and organisations outside Austria to build strong relationships with Austrian companies and by promoting Austria as a place to invest in.

Global Incubator Network Austria is the connecting link between Austrian and international startups, investors, incubators, and accelerators with a focus on selected hotspots in Asia (Hong Kong, Israel, Japan, Mainland China, Singapore, and South Korea).
Russia

Skolkovo Foundation is a non-commercial organisation whose main objective is to create an ecosystem of innovation in Russia and assist entrepreneurial efforts in development and commercialisation of products and services.

Russian Direct Investment Fund is the sovereign wealth fund of the Russian Federation and, acting as an anchor development institution in Russia, has solid experience in financing and implementation of innovation and technology projects.

IIDF is a private-led investment fund to foster the development of internet entrepreneurship ecosystem in Russia. IIDF also participates in the development of the regulatory environment for internet business and the venture capital industry in Russian Federation.
---
ACE INTERNATIONAL CENTRE
[SINGAPORE] ACE International Centre
The ACE International Centre is the dedicated one stop centre for international startups looking to expand into Singapore, and Singapore startups looking to scale overseas. In partnership with government agencies Enterprise Singapore and JTC, ACE International Centre aims to strengthen startups' competitiveness, grow global champions and create opportunities for startups globally.
Address: ACE International Centre, 67 Ayer Rajah Crescent, #04-16, Singapore 139950
---
TALK TO US
If you are keen to expand internationally, contact us at info@ace.org.sg to find out more about our upcoming international initiatives.